Mark
Video full HD, colour, sound, 9'35''.
Collaboration with Carlos Carbonell.
Through a succession of heteroclite songs, the musical video 'Mark' makes us cross decades, from Mark Zuckerberg's birth to the uprise of technological singularity. In this anticipated fiction, Zuckerberg manages to seduce the crowds through his successful trajectory as Facebook CEO, to the point of becoming president of the United States - despite still being considered a socially awkward person. His eagerness to approach the era of technological singularity makes him fantasize with the idea of accompanying the rise of Artificial Intelligence, as a deity on earth.
In 'Mark', the choir, Zuckerberg and the AI sing their feelings and thoughts regarding their interlaced trajectories as the years go by. This musical roller coaster about power, acceptance and collaboration makes us see the point of view of three entities, linked in a technological odyssey where feelings dance with progress.
.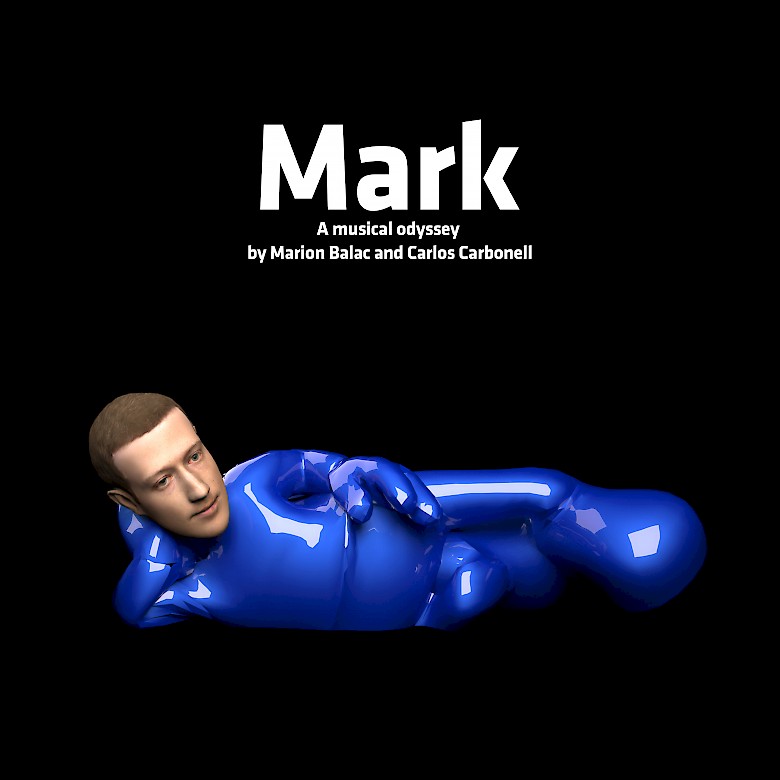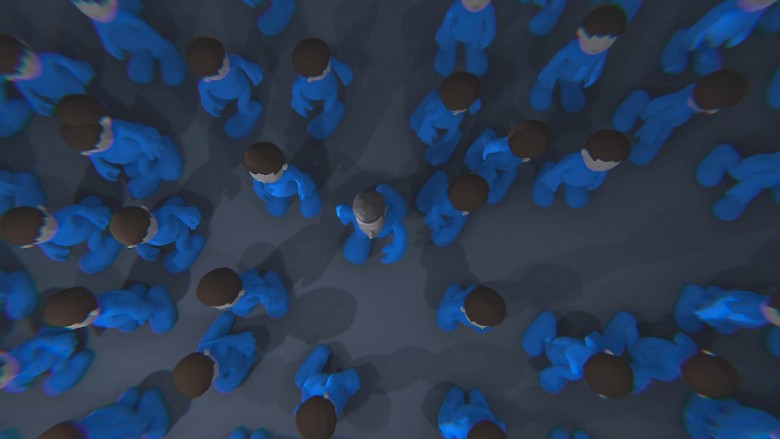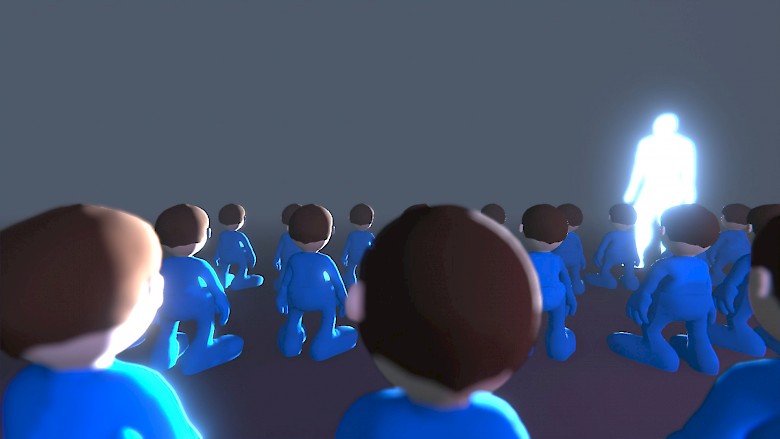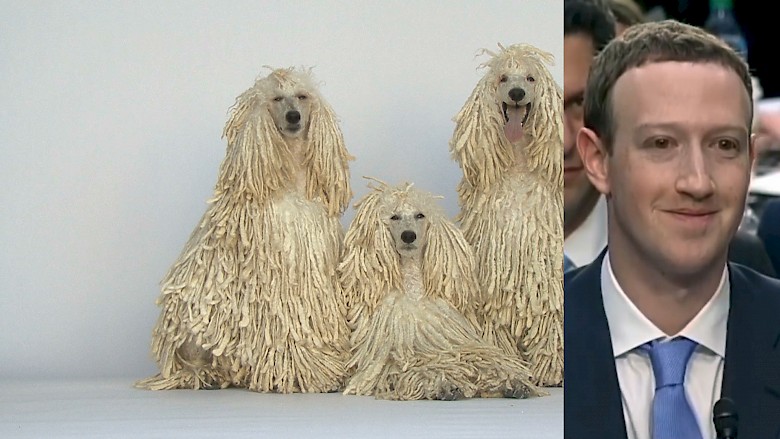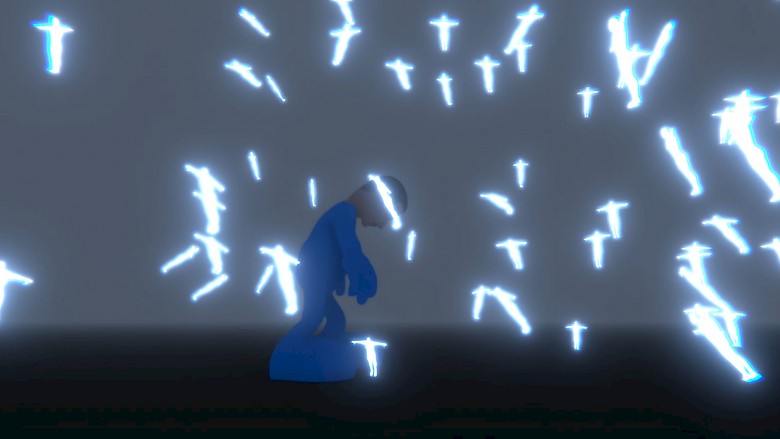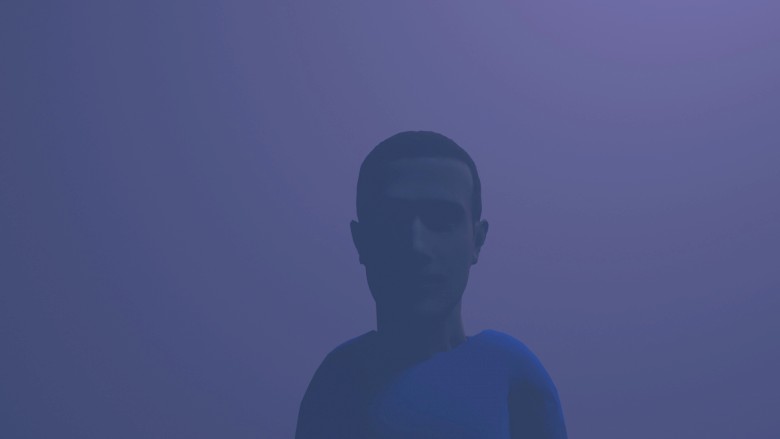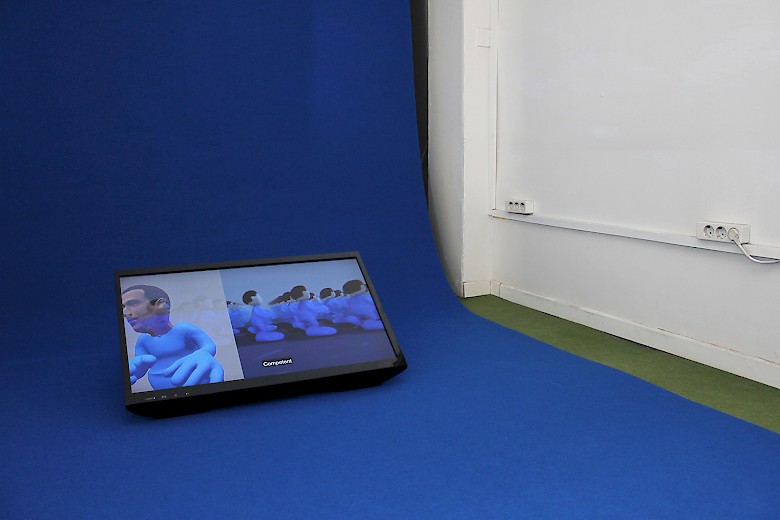 Gimmick2 exhibition view, Tiendaderecha, Barcelona, 2018.
(cast) A través de una sucesión de canciones heterogéneas, el video musical de 'Mark' nos hace cruzar décadas desde el nacimiento de Mark Zuckerberg, el fundador de Facebook, hasta el surgimiento de la singularidad tecnológica. En esta ficción de anticipación, Zuckerberg logra seducir a las multitudes, a través del éxito en Facebook y hasta el punto de convertirse en presidente de los Estados Unidos, aunque todavía se lo considera un incapacitado social. Su ansia por el abordaje de la era de la singularidad de la inteligencia artificial le hace fantasear con la idea de acompañar al encumbramiento de la IA como deidad en la tierra. Pero la IA está ya lejos de lo que Zuckerberg puede imaginar, desafortunadamente para el. En 'Mark', el coro, Zuckerberg y la IA narran sus sentimientos y pensamientos respecto a sus trayectorias entrelazadas a medida que pasan los años. Esta montaña rusa musical trata sobre el poder, la aceptación y la colaboración y nos hace ver el punto de vista de tres entidades, vinculadas en una odisea tecnológica donde los sentimientos bailan con el progreso.