Feels
2018
Video full HD, colour, sound, 4'04''
Human voice performed by the ASMR artist Hermetic Kitten
Laser print on glossy paper laminated on steel, 40 x 27 cm each, edition of 6 + 3 AP each
Interrogating the nature of its relationship towards its owner, a digital entity confides in us about the evolution of its status and its situation: an autonomous car confronted with the evolution of its own intelligence, the upgrading of its own system, and the computerized running of its own feelings. Doodles and scribbled itineraries come across the surface of the machine's diary while it is trying to tell us its personal history, a story of dependence and desire.
.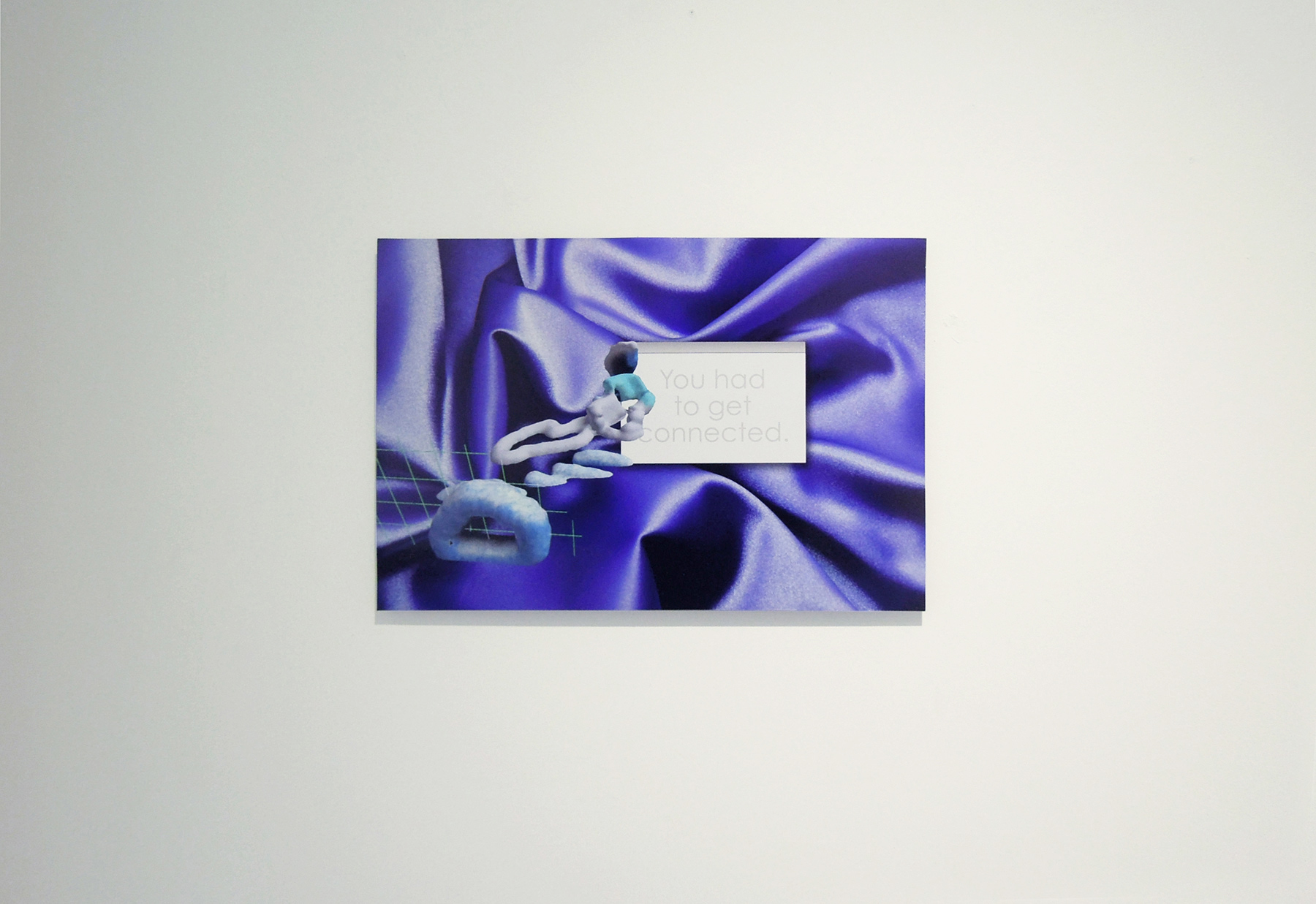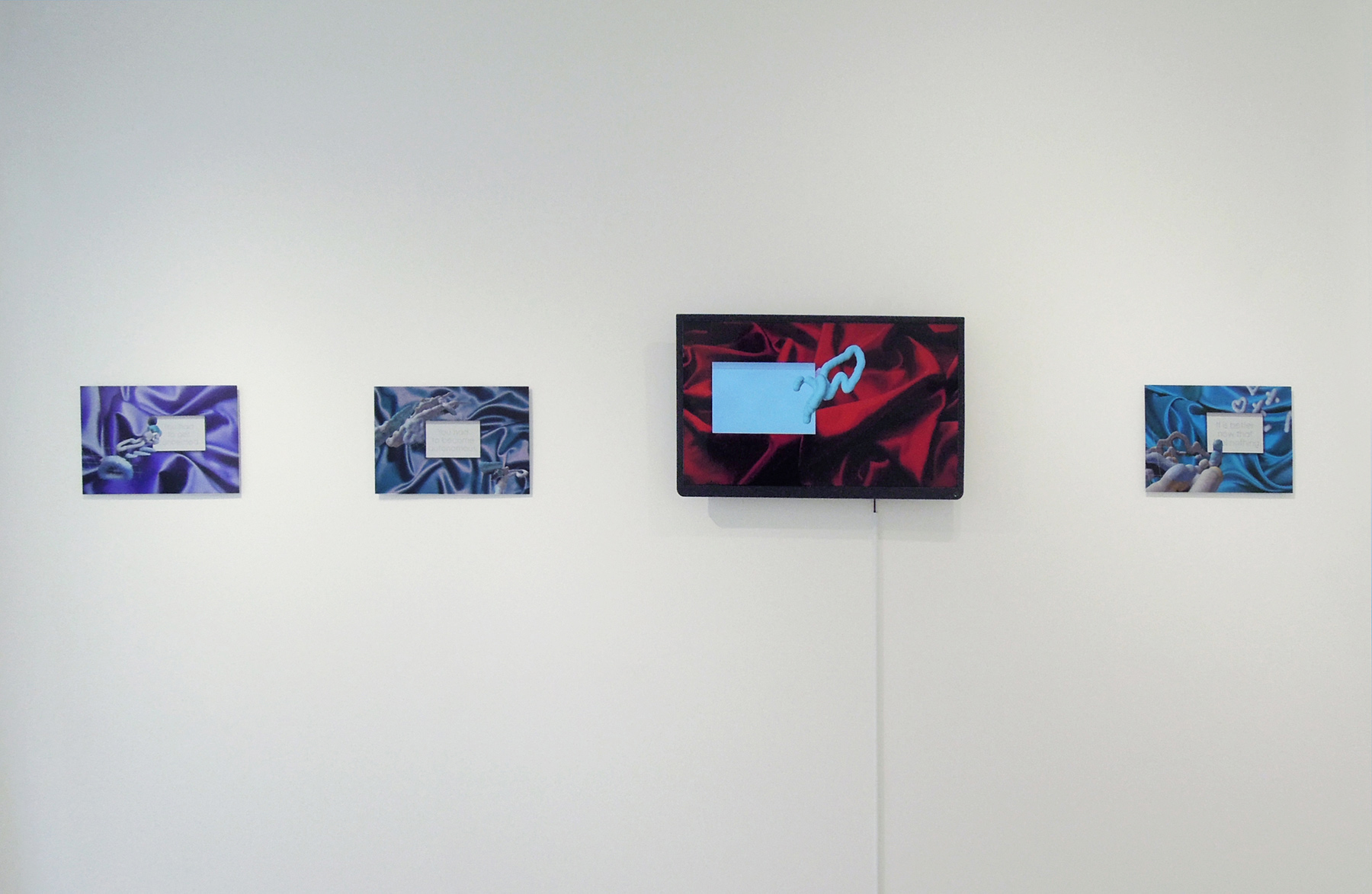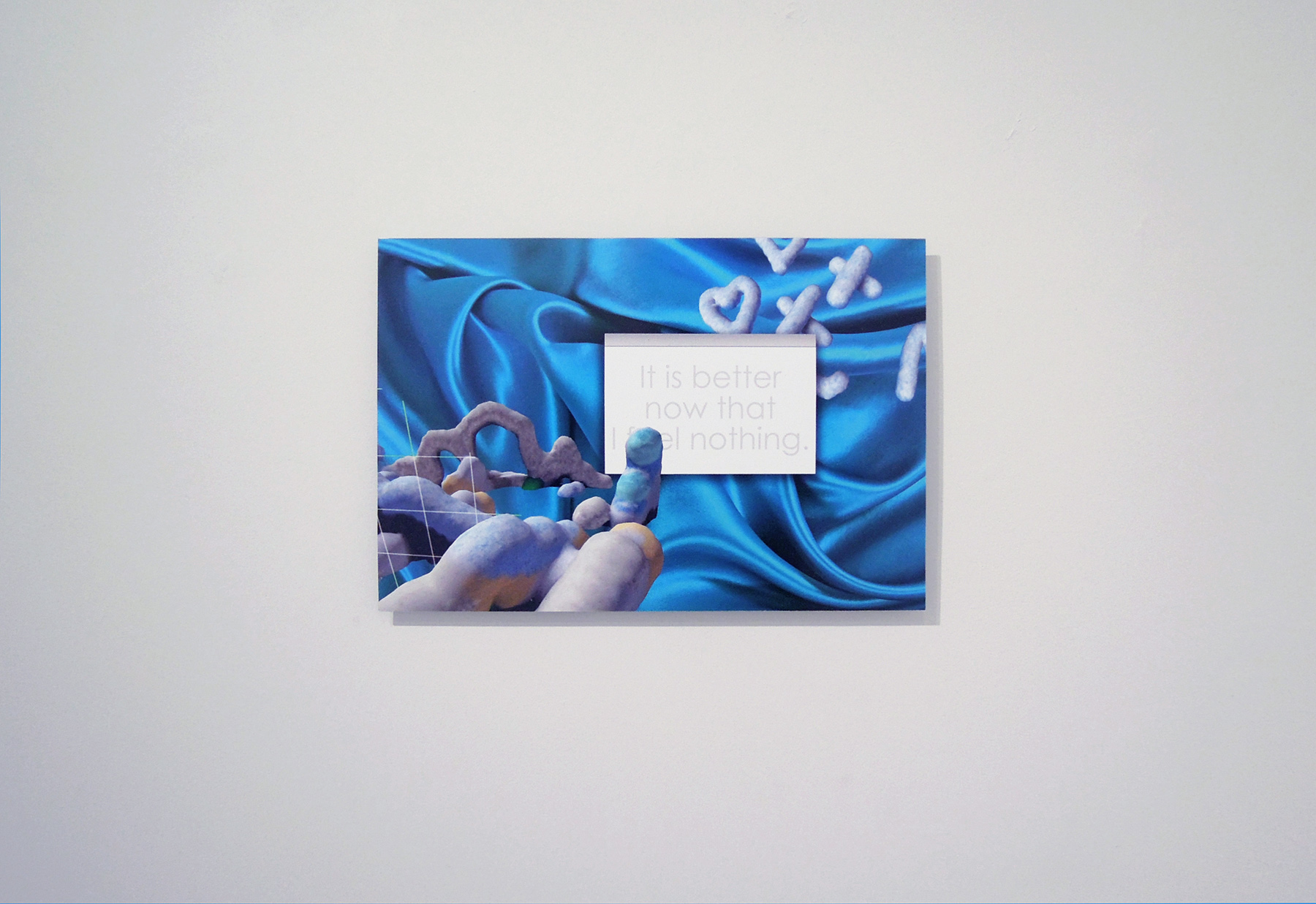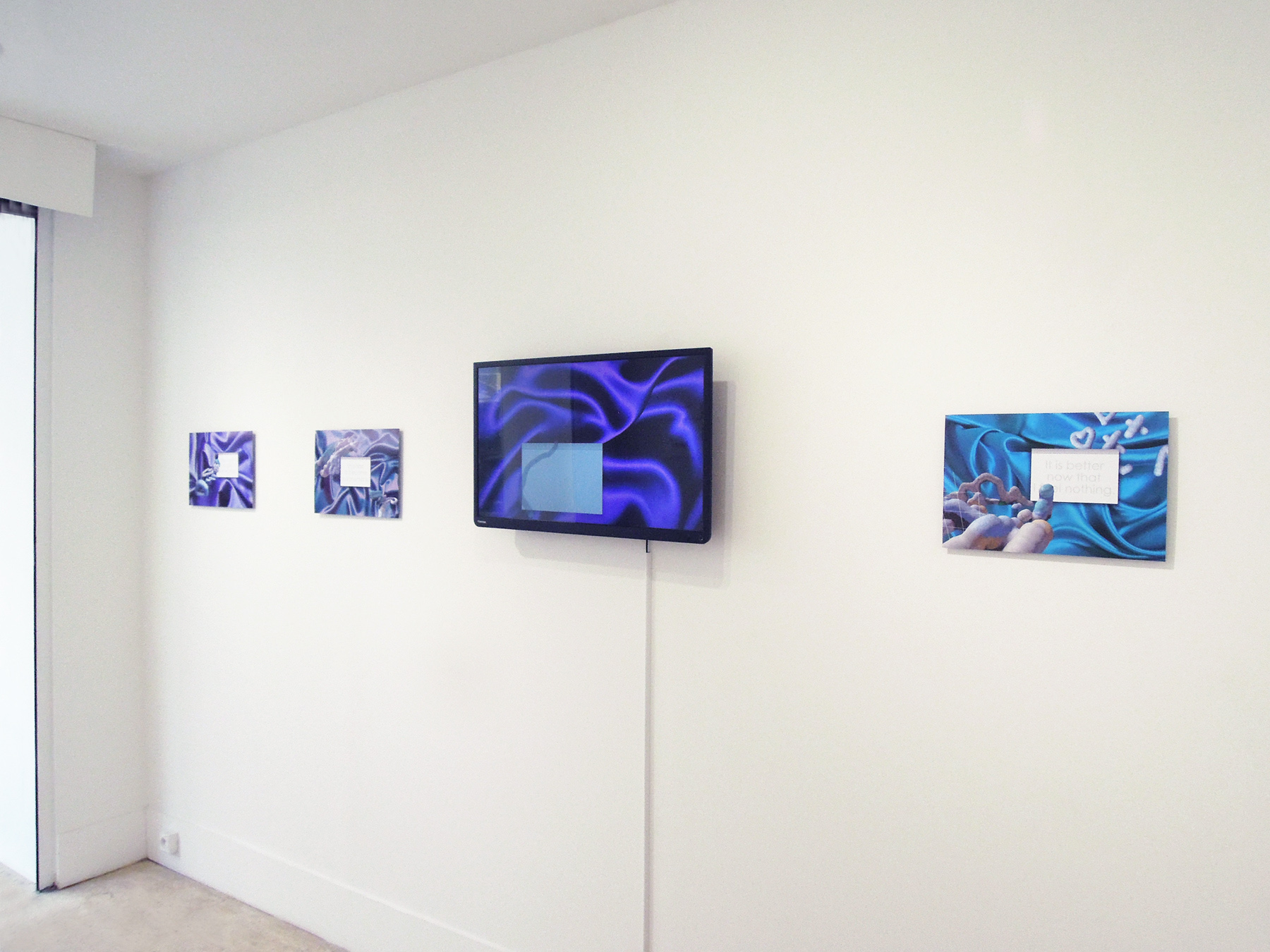 Prix Jeune Création exhibition view, Vitrine 65, Paris, 2018.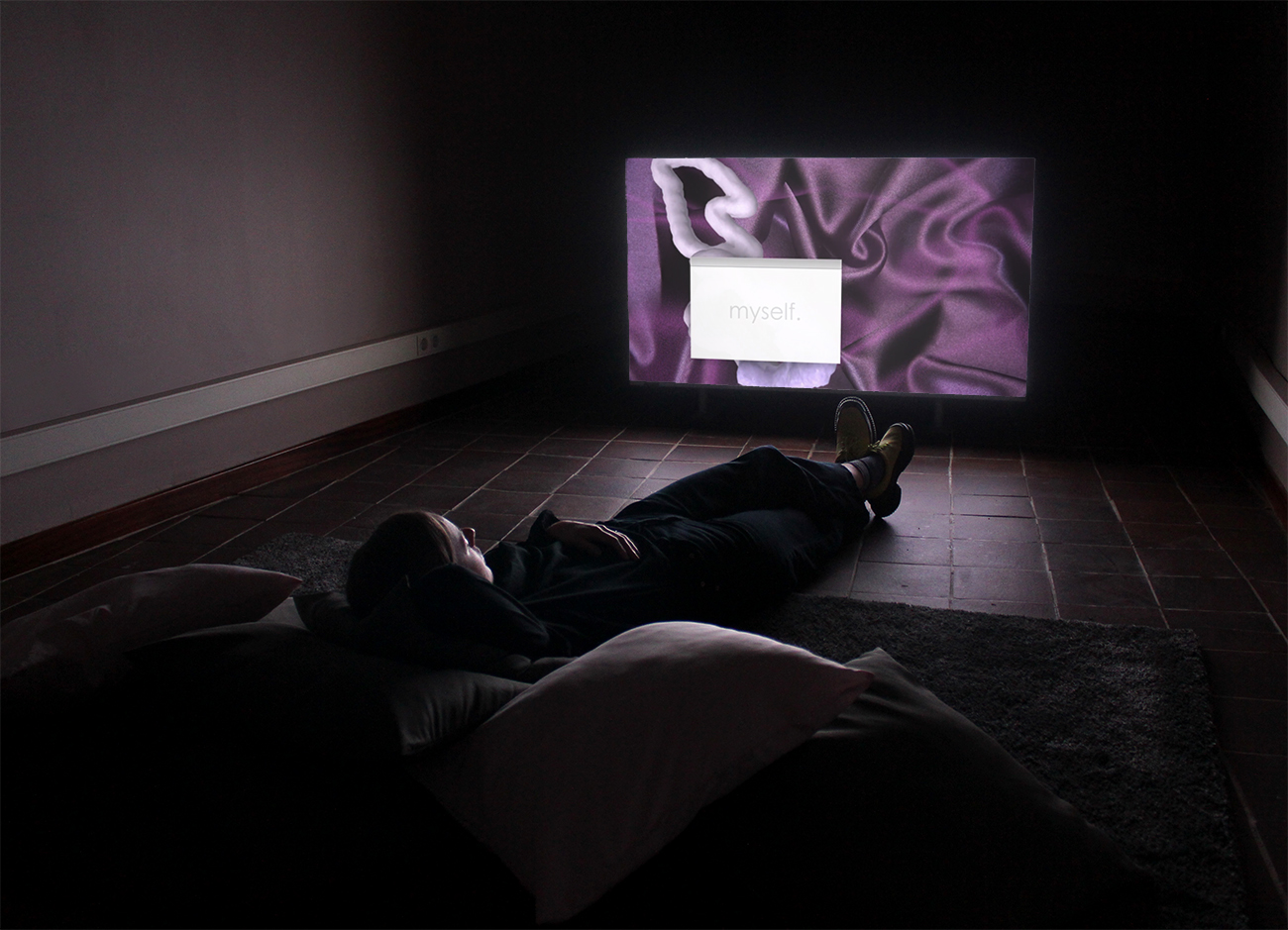 Produir Produir Produï(t) exhibition view, Reial Cercle Artístic, Barcelona, 2018.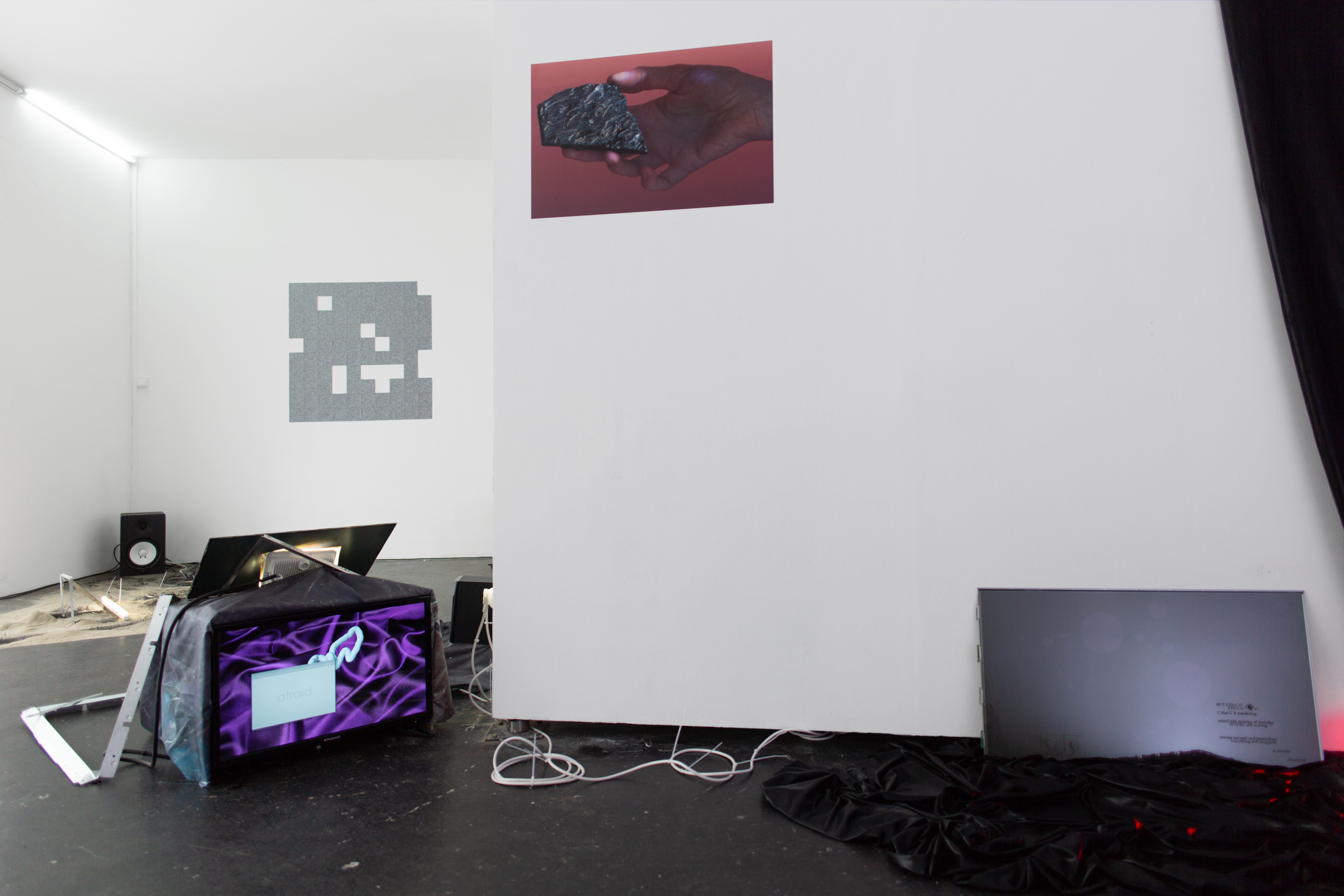 Blacksreen_Issues_Sleeping_Displays exhibition view, Glassbox, Paris, 2021. Photograph: Margot Montigny.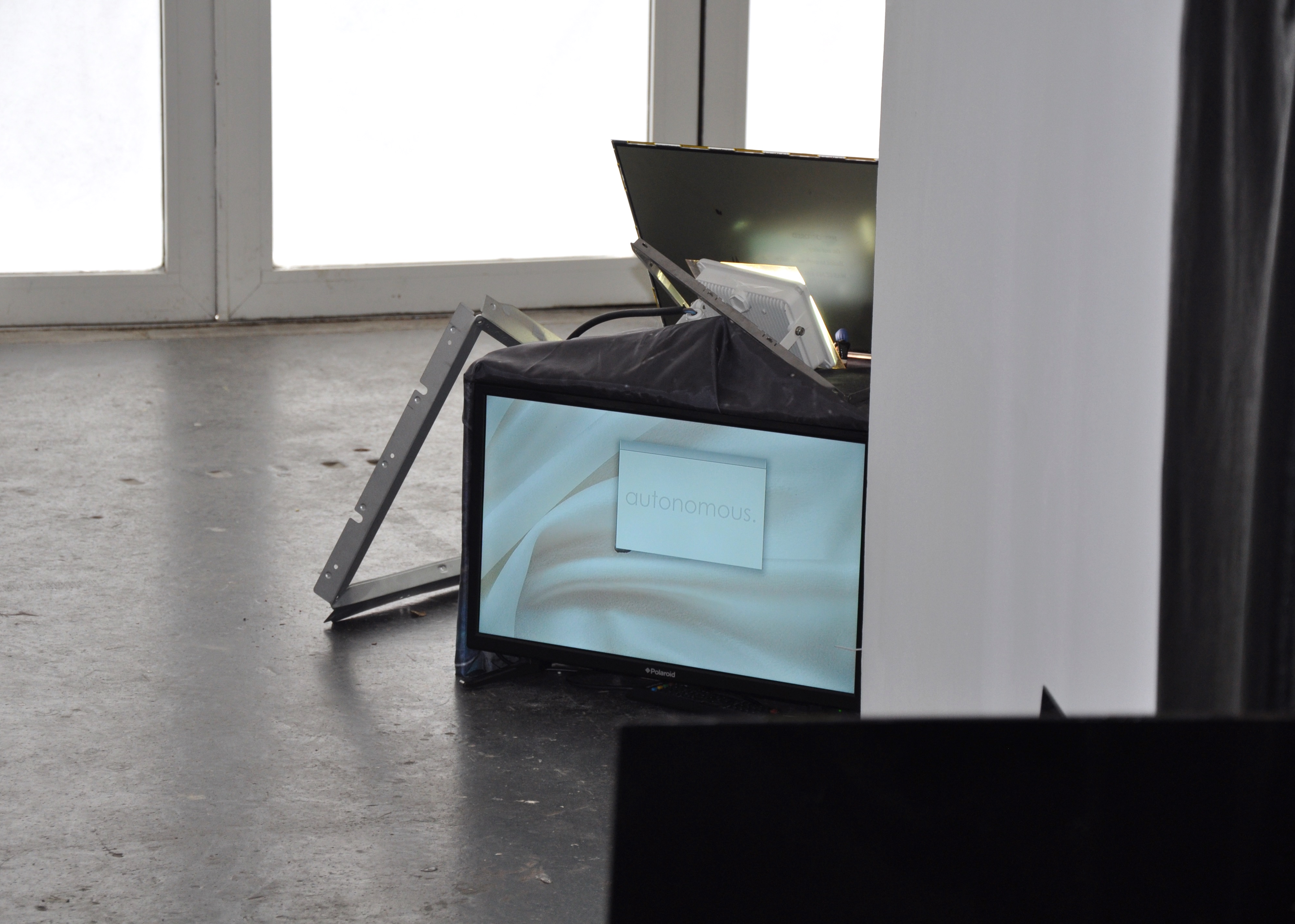 Blacksreen_Issues_Sleeping_Displays exhibition view, Glassbox, Paris, 2021. Photograph: Ugo Ballara.
Technical Bodies, Bodies Technically exhibition view, Kvindemuseet, Aarhus, 2020. Photograph: Therese Vadum.
La troballa... exhibition view,MAC - Mataró Art Contemporani, Mataró, 2021. Photograph: Laura Aranda.
"An automated voice recites a series of words as they are displaying on a text editor, punctuated by a female voice over that reads the same in a sultry low tone. Seemingly intruding an intimate space, the viewer listens to what appears to be the confession of a woman; a secret diary read out loud that speaks of insecurity, self-questioning, dependence and desire. As the embracing whispering tops the robotic voice, a series of digital doodles and scribbles are drawn on an alluring background made of silk. The striking contrast between the subtle intimacy of the confession and the coldness of the computer-like scenario triggers a question: are we listening to a woman or is it a machine? While the account becomes more and more personal, and tinged with emotional hues, the voice(s) instead talk of a 'generalised update' that echoes technology, and the silk background converts into what could be the upside- down view from a speeding car's window. The female character confesses to be grateful for the modification that brought her to become 'autonomous'—she would not have been able to forget those bodies that she had to sacrifice on the road, otherwise—and suddenly we find ourselves empathising with the apparent rumbling of a smart car that could not escape progress."
Caroline Ciuti, curator and artistic director of LOOP festival Barcelona.