Trajets
Postcards, 2009-2014.
Transformed into literary game, a tool for drawing and language, the french mapping website Mappy.fr allows me to create incongruous journeys and to link unusual place names together. Thus, the city of Viens ("Come") becomes the starting point of a trip to the village of La Maison ("Home"). This poetic diversion is archived via screenshot, and the potential route is then published as postcards – which are then led to going on a physical journey.

(fr)Transformé en jeu littéraire, en outil de dessin et de langage, Mappy.fr me permet de créer des trajets incongrus et de relier ensemble des toponymies insolites. En utilisant ce qui fut longtemps une spécificité du site - la locution à entre deux noms de villes lors du calcul d'un itinéraire - j'énonce et capture autant un itinéraire qu'une expression courante. Ainsi, la ville de Viens devient le point de départ d'un trajet jusqu'au village de La Maison. Ce détournement poétique est archivé par la capture d'écran, et cet itinéraire potentiel est ensuite édité en carte postale - amenée, elle, à effectuer un trajet physique.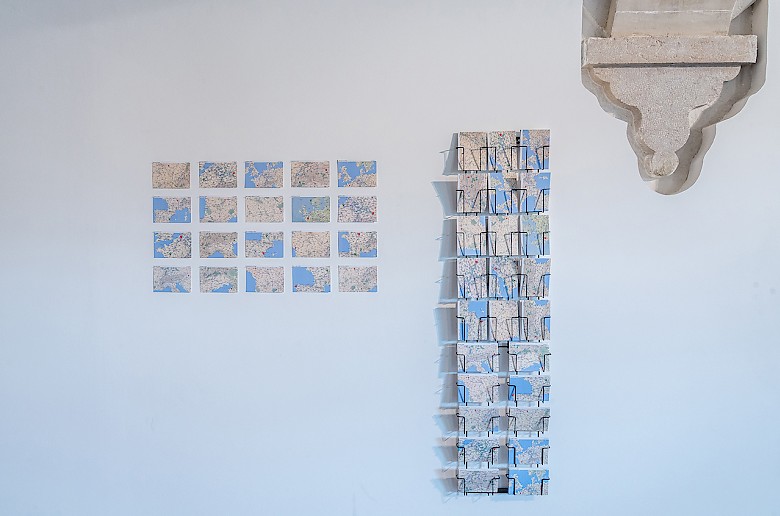 Promenons-nous... exhibition view, Abbaye d'Annecy-le-Vieux (FR), 2015.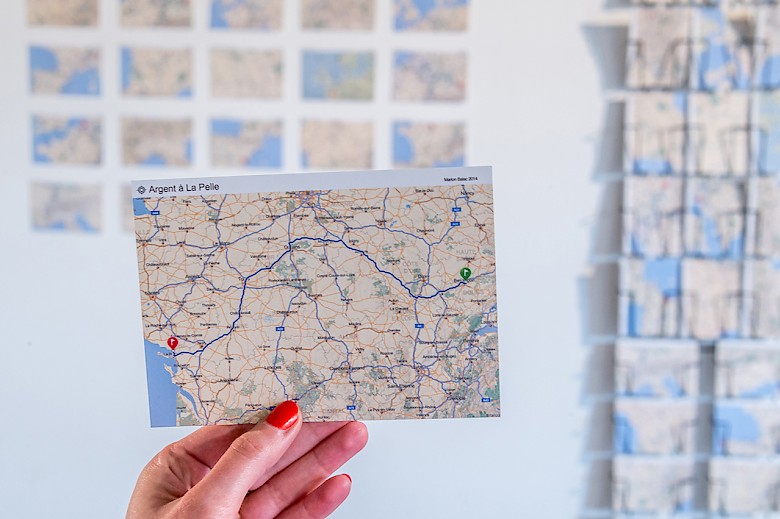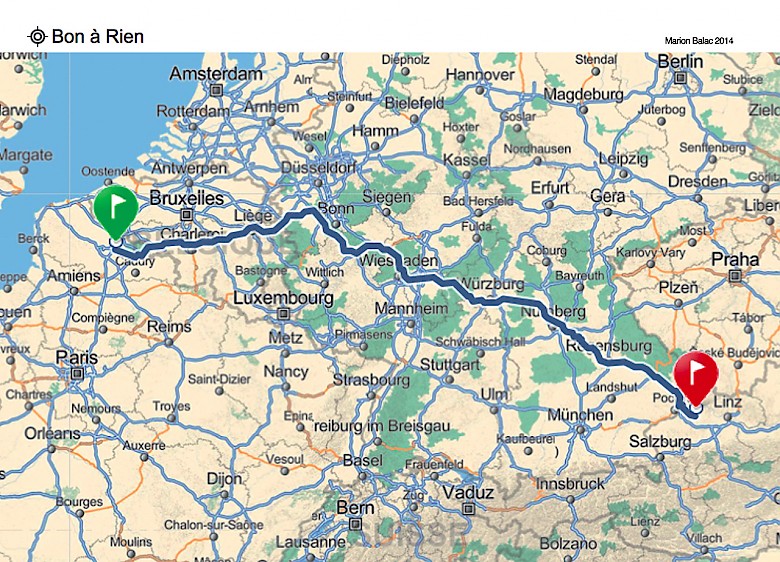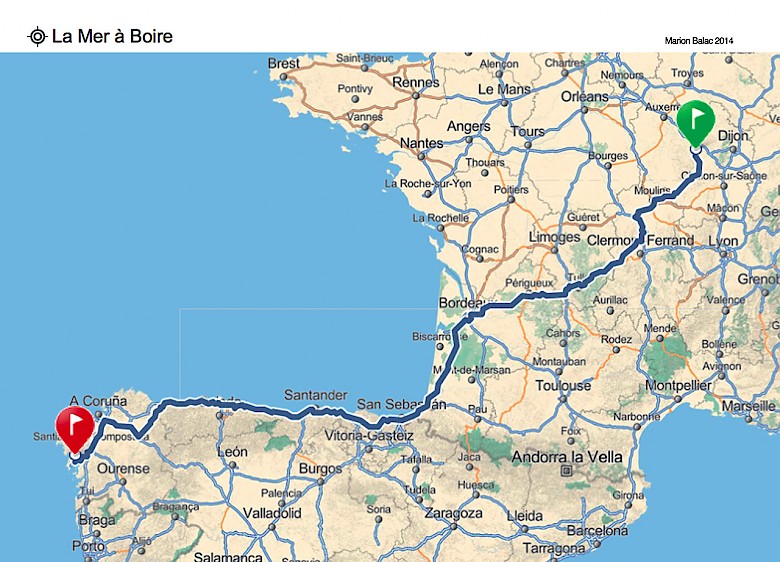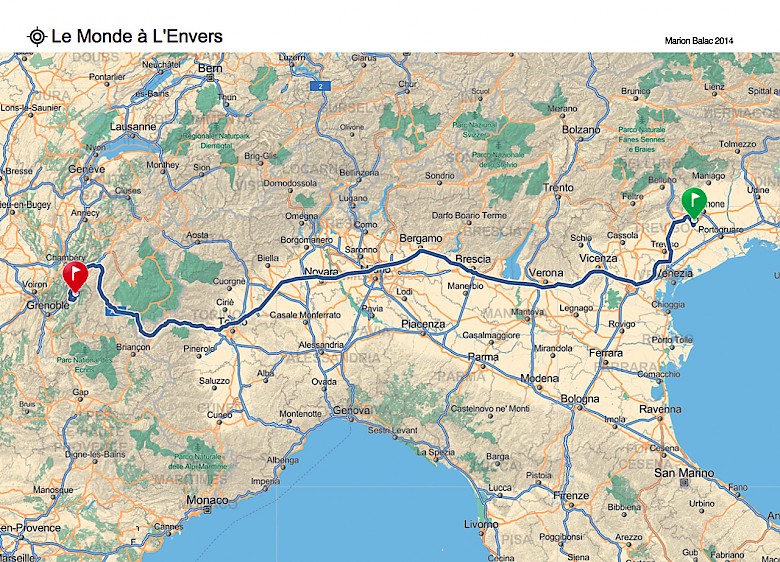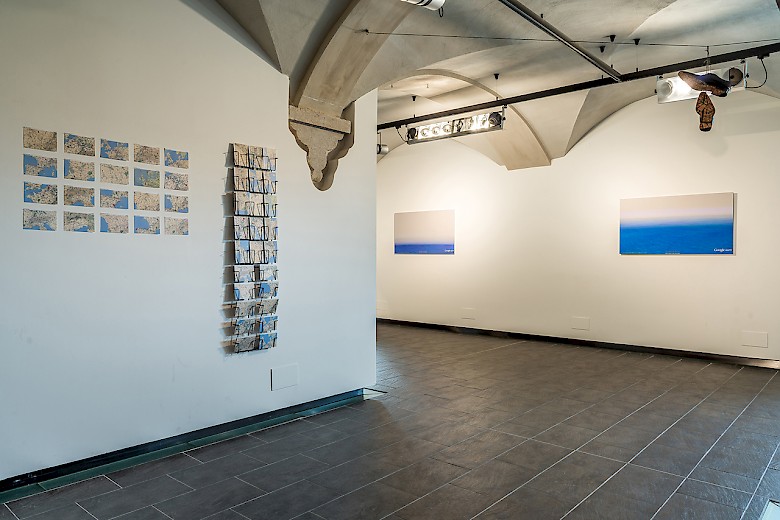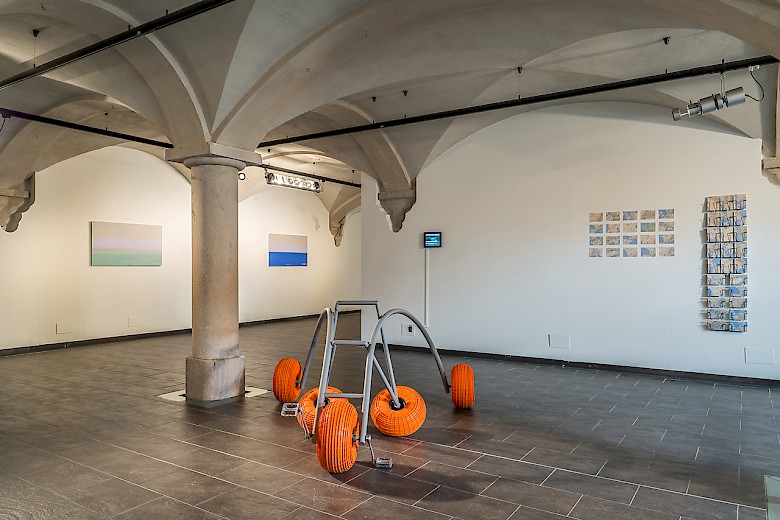 Promenons-nous... exhibition view with works by Raphaël Zarka and Vincent Lamouroux, Émilie Brout and Maxime Marion. Abbaye d'Annecy-le-Vieux (FR), 2015. Photo by Gilles Marguerat.