Les futurs
2020
Video full HD, colour, sound, 19'39''
Produced by Le Confort Moderne art center.
"1984: the first stone of the futuristic and scientific theme park Futuroscope is set.
2014: during a conference in Zagreb, the philosopher Mark Fisher announces that 'the future has been cancelled'.
2020: 'They will be able to detect our sensations, our desires and everything we need...' - Pascale D., Les Futurs.

The triangulation of these three pieces of information is puzzling. Time does not seem linear, and 2020 echoes 1984. In the meantime, any projective possibility has been annihilated: the future has become a style, an aesthetic, an object of commodification and control. Are we in the middle of a dystopian story, stuck in a futurepast and unable to differentiate projection, science fiction and reality? We were promised that the year 2000 would be a (maybe risky) turning point... but what is left now?
In a visionary theme park that has become the open-air museum of a 1980s future, Marion Balac asks three psychics and mediums to explain their visions of the futures that await us - or may have already arrived. The resulting film Les Futurs puts into perspective different generational and cultural visions of what the world of tomorrow will be like." Carin Klonowski
(fr)" 1984 : la première pierre du Futuroscope, parc à thème futuriste et scientifique, est posée.
2014 : lors d'une conférence à Zagreb, le philosophe Mark Fisher nous annonce : 'Future has been cancelled'.
2020 : 'Ils arriveront à détecter nos sensations, nos envies, tout détecter de manière à nous emmener sur un plateau aussi rapidement qu'on en a besoin… tout ce dont on a besoin.' – Pascale D., Les Futurs.

La triangulation de ces trois informations laisse perplexe, le temps ne semble pas linéaire, 2020 fait écho à 1984. Entre temps, toute possibilité projective aurait été annihilée : le futur serait devenu un style, une esthétique, objet de marchandisation et de contrôle des désirs. Est-on au coeur d'un récit dystopique, où nous serions coincé.e.s dans un passéfutur, sans pouvoir clairement différencier projection, science-fiction et réalité ? On nous promettait l'an 2000 comme un tournant vers l'Avenir (à nos risques et périls), mais qu'en reste-t-il à présent ? Dans un parc d'attraction visionnaire, devenu musée à ciel ouvert d'un futur 80's, Marion Balac interroge trois voyant.e.s et médiums sur leur vision des futurs qui nous attendent (ou sont peut-être déjà arrivés). Le film qui en résulte, Les Futurs, met en perspective des visions générationnelles, culturelles et communautaires de ce que sera le monde de demain." Carin Klonowski
.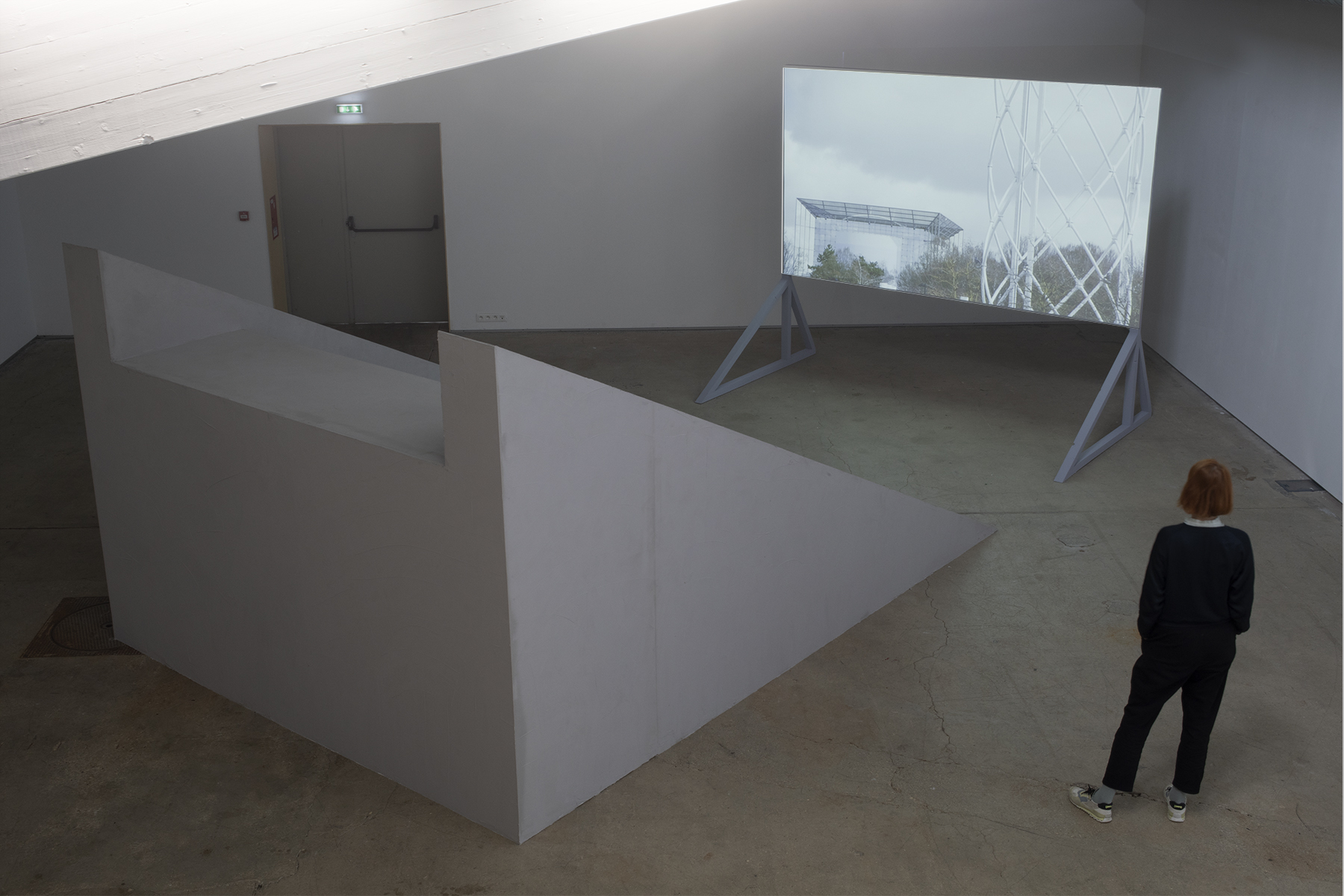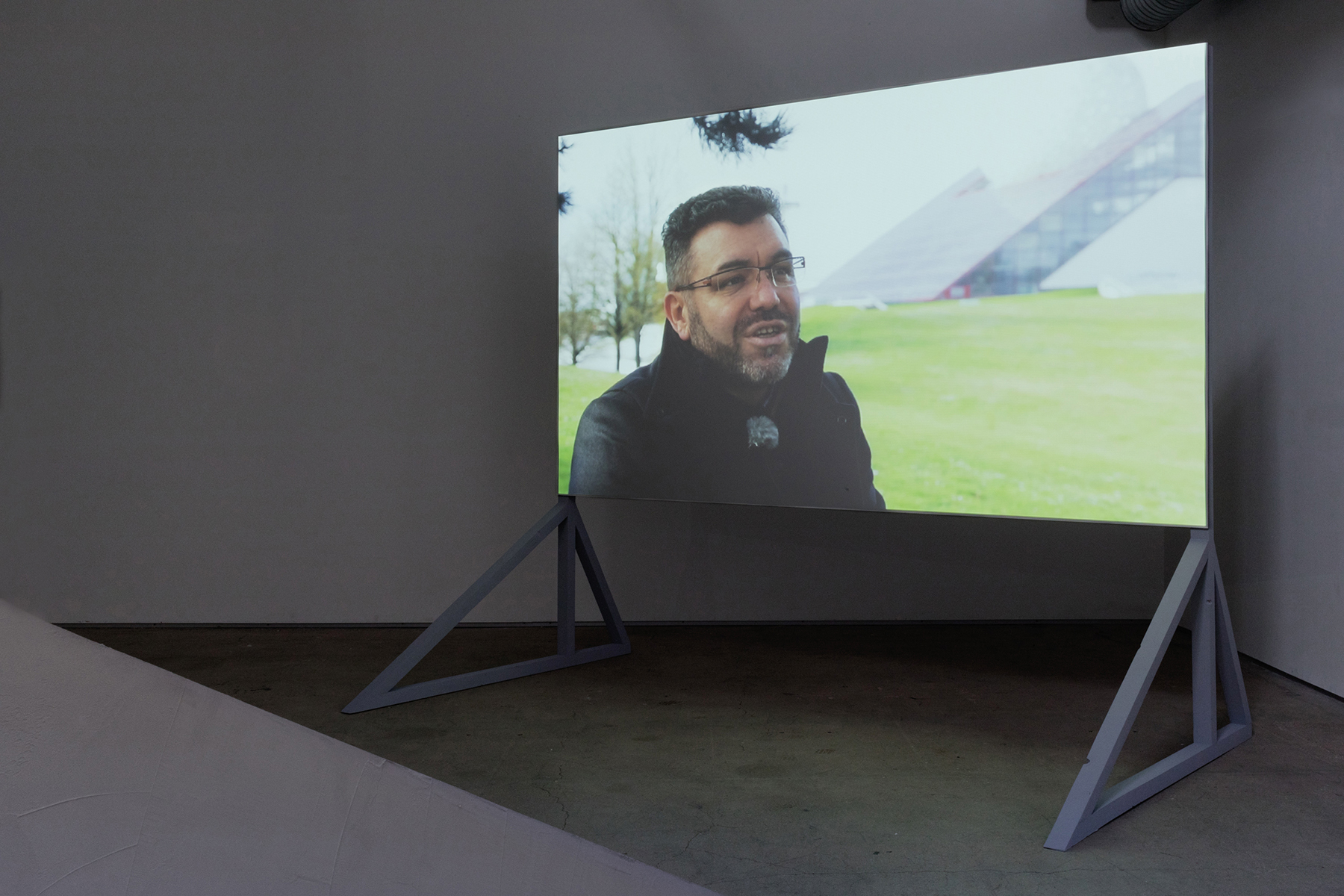 Les Futurs exhibition view, Le Confort Moderne, Poitiers, 2020.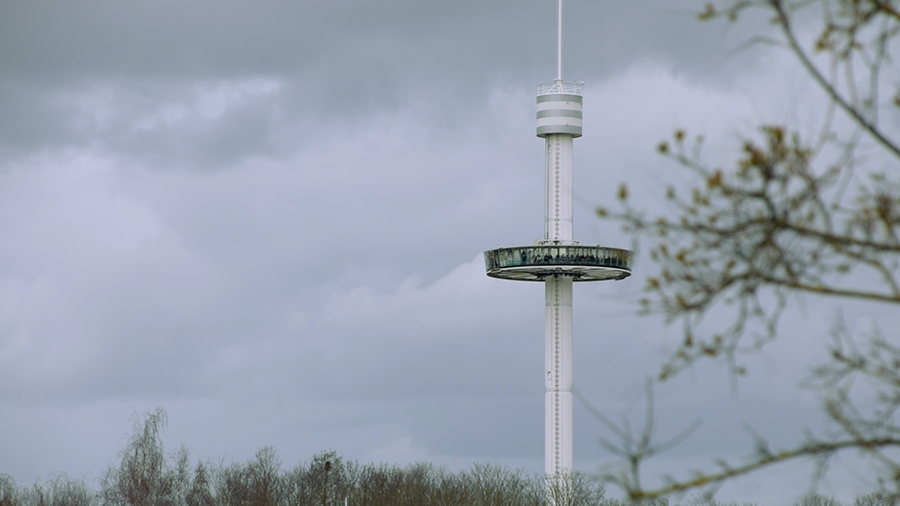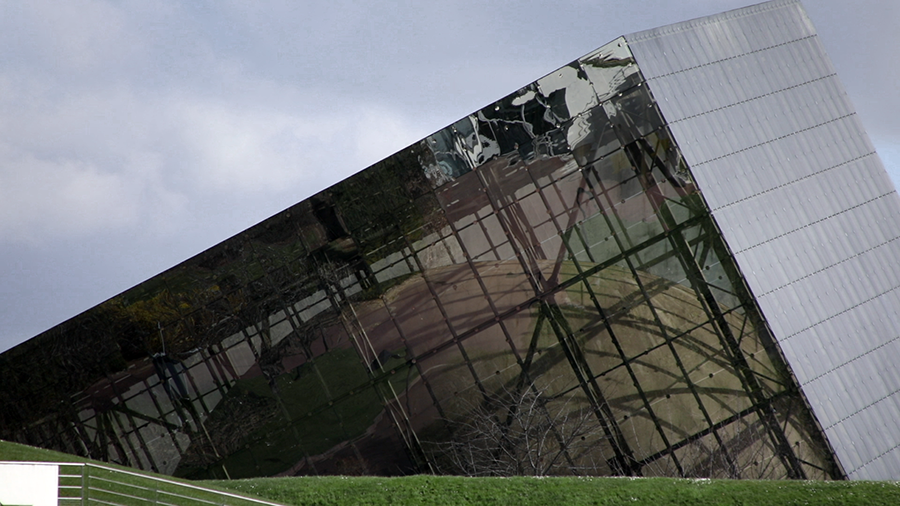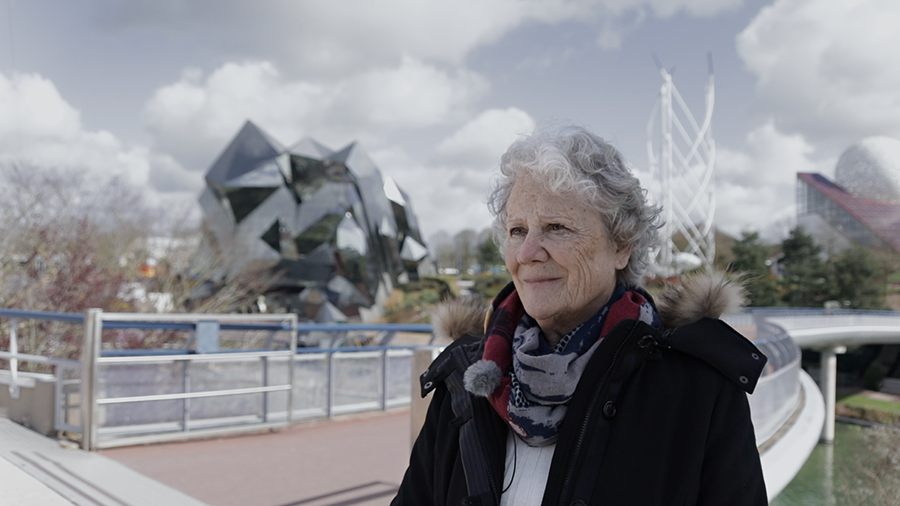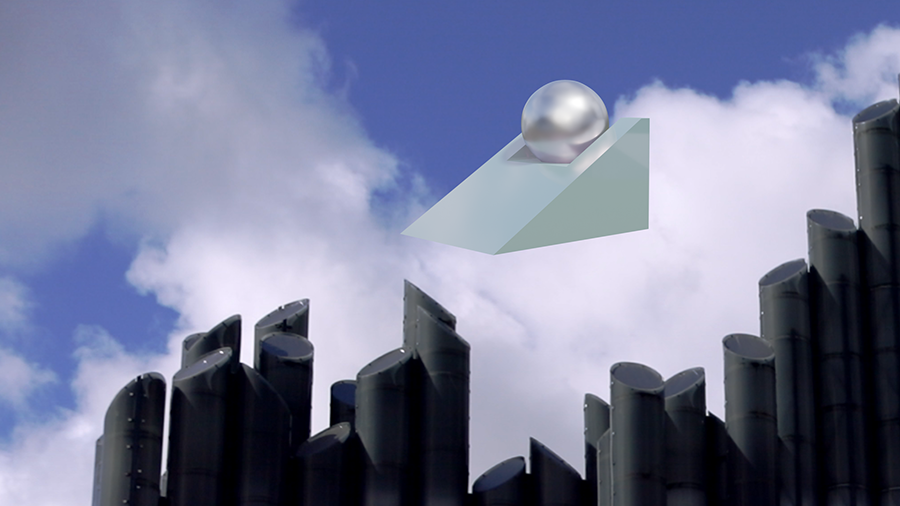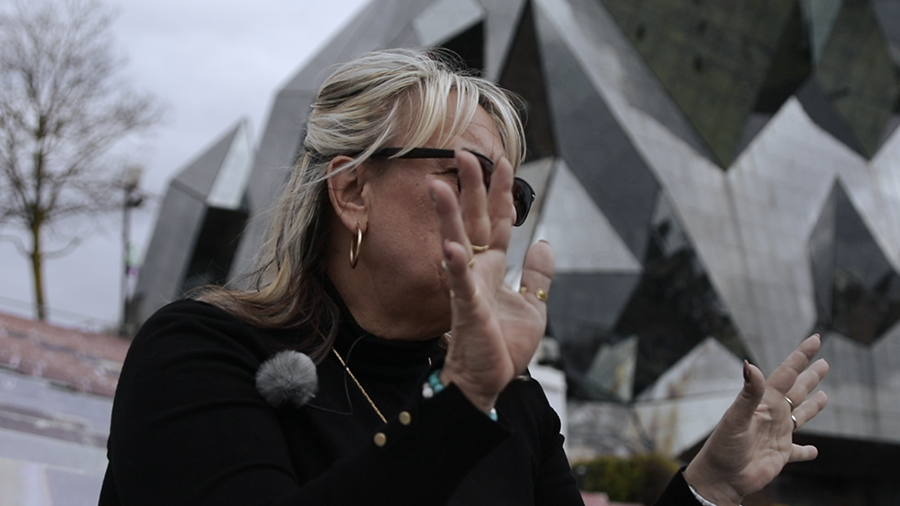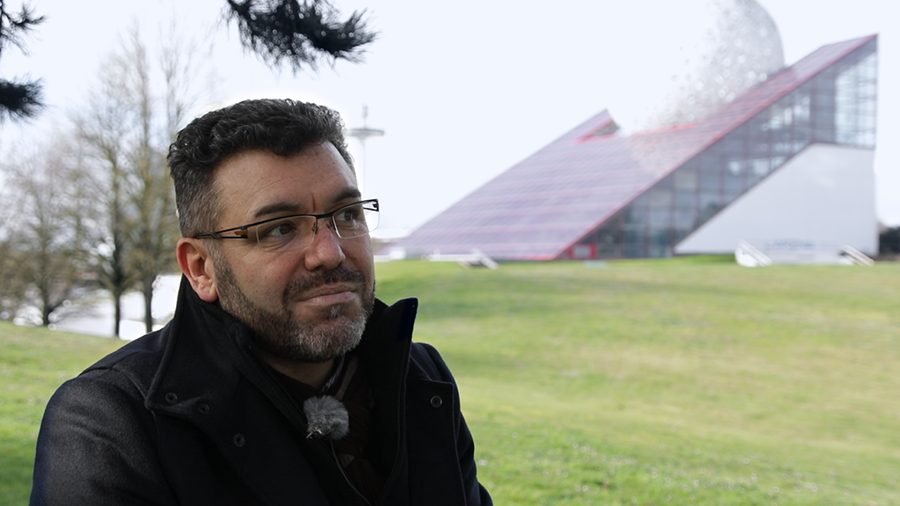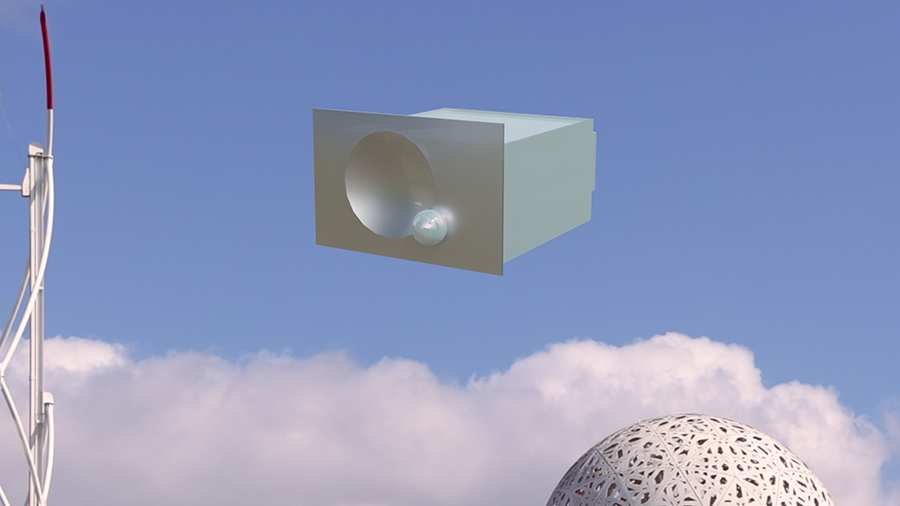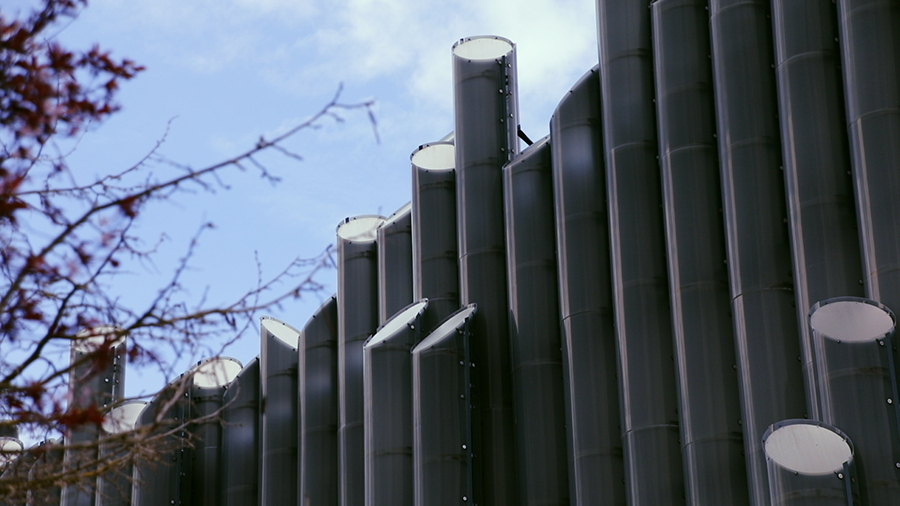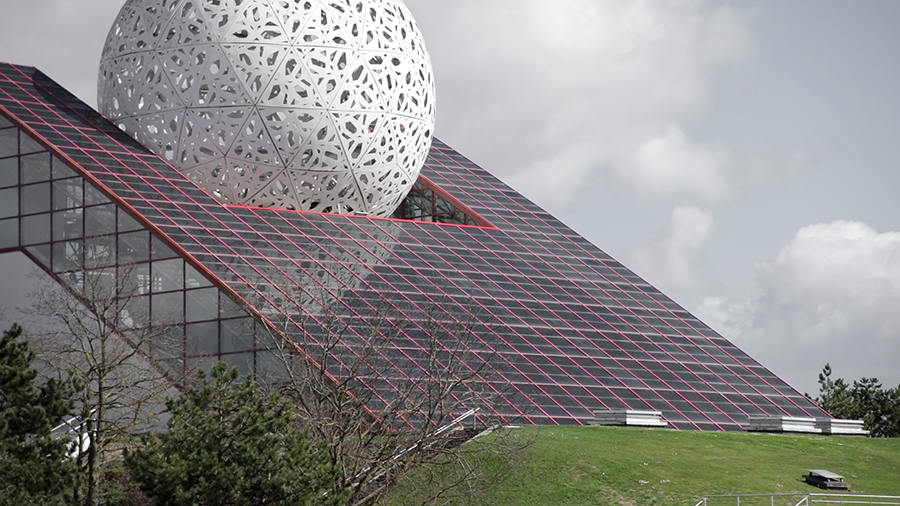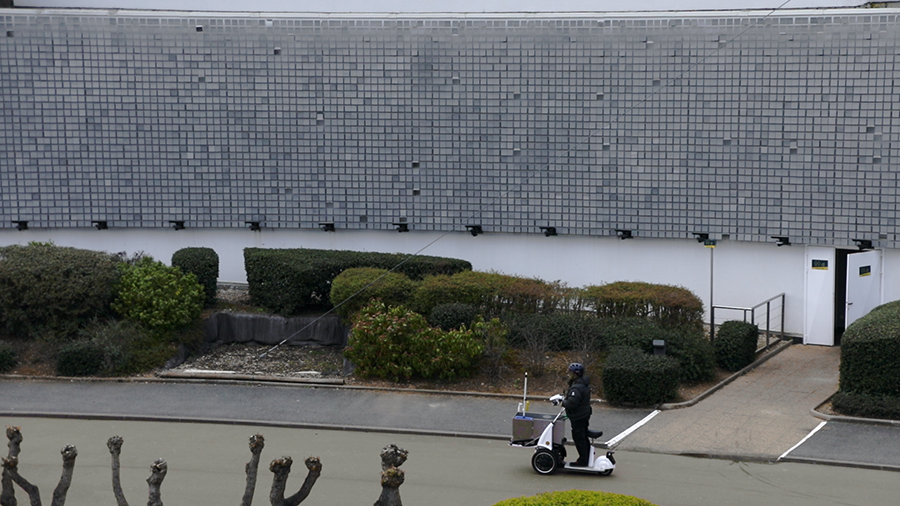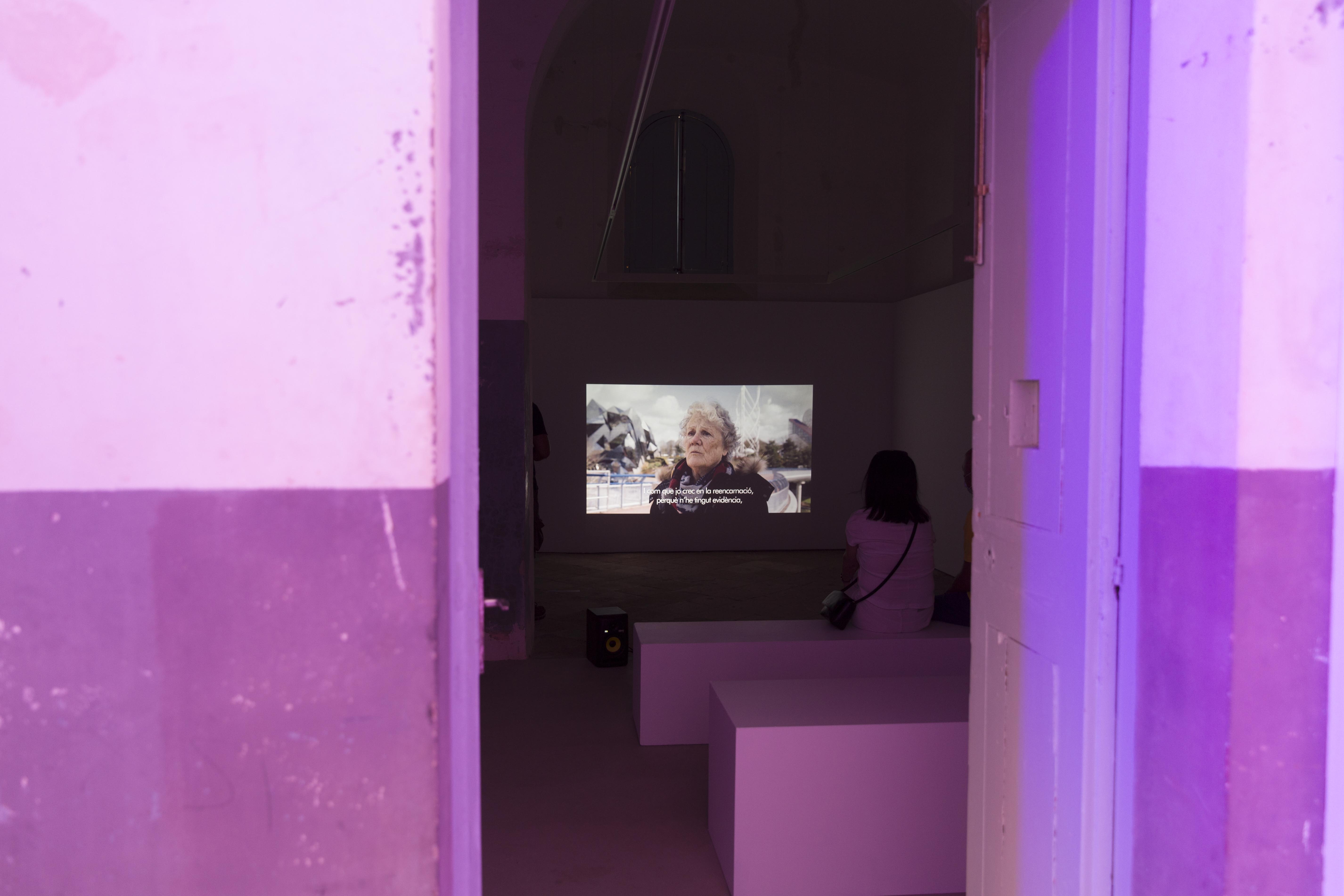 La troballa... exhibition view, MAC - Mataró Art Contemporani, Mataró, 2021. Photograph: Laura Aranda.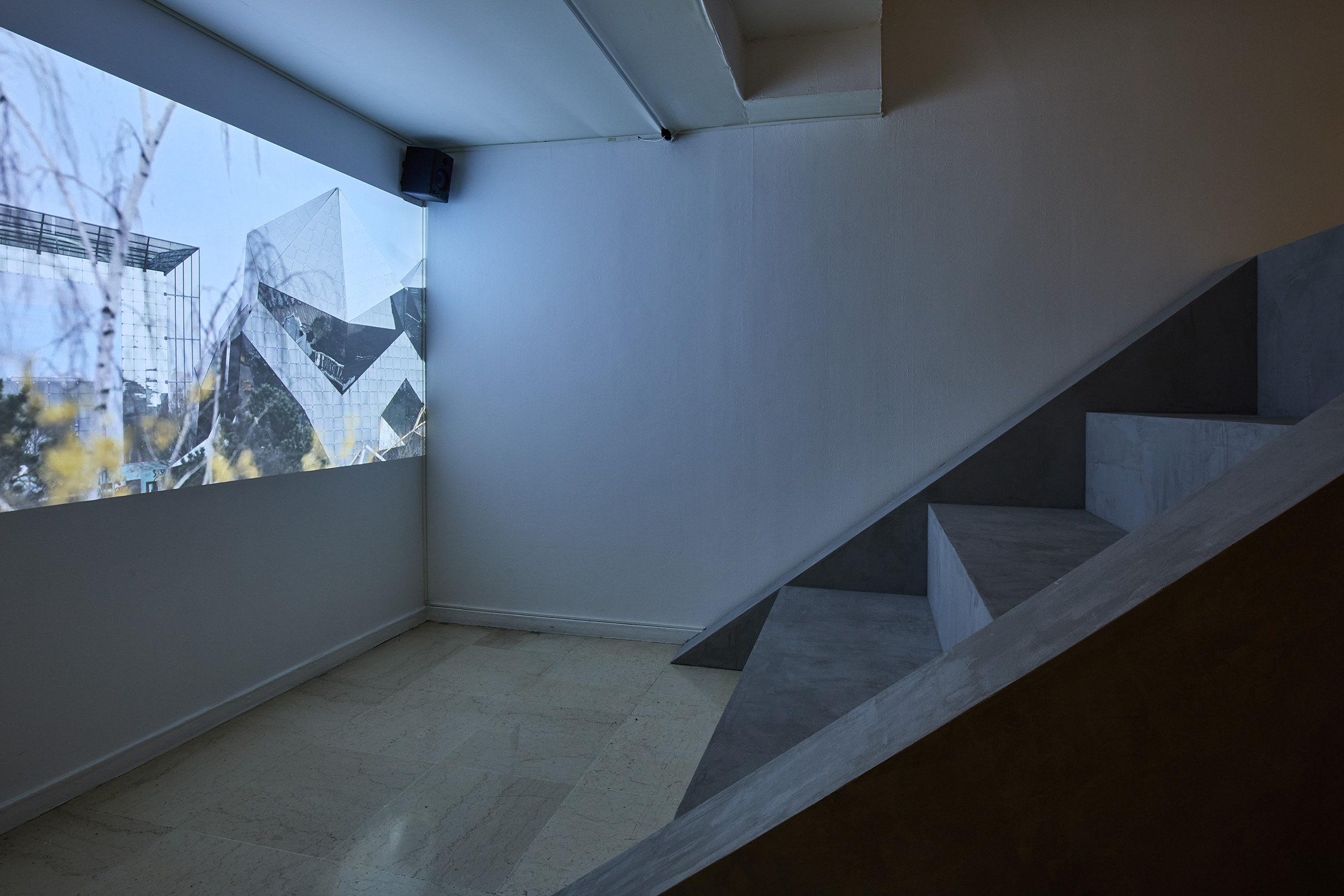 Biennale Nova exhibition view, Centre Wallonie Bruxelles, Paris, 2021. Photograph: Jean-Christophe Lett.